Why do you write a research paper? A research paper will mainly show two things: What you have learned about a specific topic and what people know about the same topic.
The goal is to bring together various shreds of evidence, facts, and views about a topic or a sub-topic from articles, interviews, and books. Next up, you interpret the data into your independent document. It is all about a relationship between you, your audience or professor, and other writers.
Remember that whatever your inputs will be in the research paper will be open for access to future researchers on the same topic or sub-topic. So, make sure to cite all references that you have used from other authors. Also, a research paper comes with several guidelines. So, make sure to keep those in mind.
That said, let us now address the most pressing question- What is the process you should approach to write a research paper? So the method includes three stages which are:
Prewriting
Writing
Revising
While most research scholars start the process with prewriting, the three stages of the writing process often overlap. Writing is less about finishing one step and then moving to the next and more about making your ideas as straightforward as possible for the reader. This means that you might have to go back and forth between the prewriting, writing, and revising before submitting the paper. Now let's see what each of these processes contains within their arena:
Looking For Online Research Paper Help
Get $20 Signup Bonus
Step 1: Prewriting
The primary thing you should do when starting with research is to think about the topic with all your concentration:
You ought to pick a topic that interests you.
Make sure the topic is easy to research.
Ensure there is adequate material on the chosen topic.
Have a conversation with as many people as possible about the chosen topic, especially your professor. Be sure always to discuss the potential topics with your professor.
Read Also: Introduction Writing 101 – Start Your Paper on the Right Note
To narrow down the prompt, ask yourself a vital question- what has been the most compelling aspect of the topic you have gathered so far? Some other methods to narrow down your topic are preliminary outlines, listing thesis statements, jotting lists, or making a concept map.
You need to search for data that helps you support your thesis. There are various places to find this data: articles, people, books, and the Internet.
As you gather the ideas you require, you ensure you take notes and pin down where and who got you the information from. This is known as "citing sources" – the best method to avoid unintentional plagiarism.
There are three major formats for citing sources: Chicago Turabian style, American Psychology Association (APA), and Modern Language Association (MLA). Always ask your professor which forms to use.
After you have thought, taken notes, and read your topic thoroughly, revise your thesis to develop a plan for writing your research paper. One fine way you can do this is to brainstorm, filter out what is more relevant, and eventually put pen to paper. Then, once you have it all written, you can look it over and decide if you should change your thesis help statement or not. Our suggestion is that you develop a preliminary concept map to organize how you want to present data to your readers.
Also Read: The Ultimate Guide To Research Paper Writing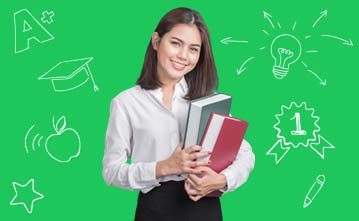 Pay to Get Research Paper Writing Service
Step 2: Writing 
A research paper follows a standard compositional format. It has a title page, table of contents, acknowledgment, introduction, body, and conclusion. Some students like to start their research papers with a title and introduction. Some effective techniques that may help you with writing your paper are:
Start by writing your thesis statement
Use a free writing technique
Follow your concept map or outline
Pretend you are composing a letter to a friend and narrate to them what you know about your topic
Follow your topic notecards
If you face challenges thinking of what to write about next, you can look back at the notes you have from when brainstorming for your topic.
Step 3: Revising
The last step is revising. When revising, look over the paper thoroughly and change the weak areas. The several areas to look for mistakes include content that is too much or too little in detail. You can also check for the structure or organization, grammar, punctuation, word choice, citations, and capitalization.
It probably is best to focus on the big picture first. The big picture means the content (points and ideas), and organization (order of paragraph) of the paper. It also might help you go through your research paper paragraph by paragraph and see if the main idea of each paragraph relates to the thesis. Make sure that you keep an eye out for any repeated data. Often good research paper writers combine several paragraphs into one, so they do not repeat information.
In Conclusion
After writing the research paper, it might help if you put it aside and do not look at it for the next two or three days. Then, when you look at your paper again, you will see it with a new perspective and a fresh mind. This also helps you notice mistakes that you did not before. Good writers often get feedback from seniors and revise their papers several times before submitting them to the teacher.
Want To Get Research Paper Help?