Writing a master's dissertation is not a simple task. It takes time, energy, and willpower to get you across the finish line. However, the process becomes painless and smoother if you understand the big-picture of how to write a dissertation or thesis.
Looking For Dissertation Help
Get $20 Signup Bonus
In this blog, I will share 8 valuable tips to outline how to write a high-quality dissertation without putting a lot of stress on your mind.
If you have just started writing a dissertation, this post is perfect for you.
1. Understand The Meaning Of A Dissertation
It probably sounds like a no-brainer, but students often come to me for dissertation help. The underlying issue is that they don't know what a dissertation is.
So, what is a dissertation?
At its simplest, a dissertation is a formal research, reflecting the typical research process. The process involves 4 key steps that form the dissertation structure:
Ask a particular, well-articulated question(s) – your research topic
See what other researchers have discussed about it. If they haven't answered it justifiably, undertake your data collection and analysis in a rigorous scientific way
Answer your original questions based on your analysis findings
2. Find A Unique, Valuable Research Topic
The first step of the research is to place a specific, well-articulated question. Next, you need to search for research paper topics that put a specific question or set of questions. Then, you've got to identify a question or two, and you've got a winning research topic.
A solid research topic should be:
Clear – about what you're planning to research
Unique – asking a question(s) that hasn't been asked before
Important – successfully answering your research questions that add value  to your research
Read More: 70+ Finance Dissertation Ideas to Boost Your Financial Career
3. Write A Convincing Research Proposal
Once you've pinned down a high-quality dissertation topic, the next step is to convince your university to let you research it. The get-through document is a research proposal. It convinces your advisor that your research topic is worthy of approval. They want to examine that:
You have a composed a unique and significant topic
You have read the relevant existing literature
You have a blueprint of data collection and analysis
Remember, at the proposal stage; you must show that you have done enough reading to identify a clear gap for original (unique) research.
4. Craft A Strong Introduction
Once your proposal's been approved, it's time to write your actual dissertation or thesis. Suppose you can invest time into crafting a high-quality proposal. In that case, you already have your first three chapters ready for editing – introduction, literature review, and methodology – since you can also take research proposal help as the basis for these chapters.
What's the introduction chapter?
The introduction chapter aims to set the scene for your research (so that the reader understands what you'll be researching and why it's essential.
What goes into the introduction chapter?
It can vary slightly between universities and degrees, but overall, the introduction chapter includes:
A brief background to the study, clarifying the overall section of the research
A problem statement defining the relevance of the problem with the current state of research
Your research questions– the specific questions your study will seek to answer
The significance of your research – in other words, why it's important and how its findings will be helpful in the world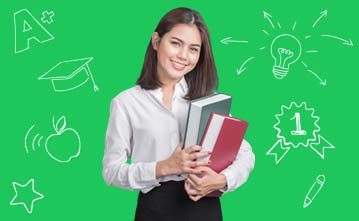 Pay to Get Dissertation Writing Service
5. Undertake An In-Depth Literature Review
Once you reach the literature review section of your dissertation or thesis writing, you need to dig deeper into the existing research and write a comprehensive literature review chapter.
What's the literature review?
There are two primary levels in the literature review process:
i. Reading
The first level is for you to deep dive into the existing literature to understand the current state of dissertation writing regarding your topic.
ii. Writing
Once you have worked through the literature, you must write your literature review chapter. To get done with a good literature review chapter, you'll need to achieve at least 3 things:
First, synthesize the existing research, not just summarise it.
Second, highlight the research gap that your research will fill.
Third, use the current study to inform your methodology and approach to your research design.
6. Conduct Your Own Research
Once you are done with your literature review and have a sound understanding of the existing research, develop your own research. You will design this research specifically to find the solutions to your unique research question.
It includes two steps – designing your research strategy and executing it:
a. Design your research strategy
Design your research strategy and build a methodology chapter in the first step. This chapter explains the "how" of your research. In this section, you must make firm decisions about your research design.
b. Execute: Collect and analyze your data
Once you have settled down on your research design, you'll put it into action and start collecting your data. It might mean undertaking interviews, hosting an online survey, or other data collection methods.
Read More: Dissertation vs Thesis – Differences and Similarities
7. Present Your Findings
After completing your analysis, it's time to present your findings (finally!). For example, you'll typically present your findings in the results and discussion chapters in a dissertation or thesis.
Your results chapter will present the results of the statistical tests, for example, correlation results or differences between groups. In other words, the processed numbers.
Your discussion chapter would explain your research question(s) numbers. For example, Factor A has a weak consumer relationship trust, while Factor B has a strong relationship.
This section is about presenting your research findings in a clear, easy-to-understand fashion; your discussion here needs to link back to your research questions.
8. Conclude And Discuss The Implications
Last but not least, you'll need to wrap up your research with the conclusion chapter. Here, you will bring your research full circle by highlighting the key findings of your study and explaining the implications of these findings. Then, defined what your study found and what the results mean for the industry.
Take a look at how the conclusion looks like as in the example of a dissertation given below:
Key findings
This study identified which factors influence consumer-based trust in British low-cost online equity brokerage firms. The results suggest that the following factors have a significant impact on consumer trust:
Factor X
Factor Y
Factor Z
While the following factors have a minimal impact on consumer trust:
Factor E
Factor H
Notably, within the 25-30 age groups, Factors E had a noticeably more significant impact.
Read Also: Perfect Dissertation Fonts To Impress Your Professors
Still Unsure About How To Write A Master's Dissertation?
Writing a dissertation often becomes a complicated task for the lack of knowledge of the correct procedures and the simple tricks that make the work fast and accurate. If you are still confused about how to write a dissertation, connect with our experts. Our team of 3000+ doctorate experts can help you create a unique dissertation structure that sets your writing apart from the rest. You can also get unparallel assistance with choosing the dissertation topic, researching the content, writing the paper, and editing it. The other advantages of hiring our service include:
High-quality master's dissertation
Lifetime free revision
Plagiarism report on demand
24×7 assistance
Dissertation at a pocket-friendly price
Discounts and freebies
Want To Get Dissertation Help?