Word Counter
Do you know that the grades of your assignment don't only depend on content quality? It also depends on word count. Your instructor also takes into account the length of your academic paper while grading it. With the word counter tool, you can calculate the accurate word count of your document in an instant. Besides saving time, it also goes a long way in improving your grades. If you write an assignment, it can help in word counting. This tool not only saves your time but also saves you from losing your grade for exceeding or not meeting the designated word count for the paper. Keep reading to learn more about the word counter tool. You might check the free plagiarism checker tool to plagiarize your document.
What is Word Counter?
As the term suggests, a word counter is used to calculate the number of words in the document. Our accurate word counter tool serves this very purpose while giving several additional features that can help you enhance your assignment writing style and word choice in more ways than one. With our software in place, you can instantly have a look at the number of words and characters you completed within a time frame. So, when you are assigned an essay or a dissertation with a minimum and maximum word count, use our tool and take your academic grades to the next level.
Looking For Word Counter Tool?
Place Your Order and Get $20 Signup Bonus
Why is Word Count Important for Writing Assignment?
Though most students underestimate the importance of word count in the content, it can lead to serious consequences, especially if your instructor is strict in his/her terms. Our online word counter facilitates a smooth reading experience for readers so that they consume it quickly. With our software, you can judge whether the word count of your document has reached the maximum limit or surpassed the minimum criteria. Use our tool and give an added dimension to your custom writing without giving any effort.
Online Word Counter Tool: Get Help by Expert
While you search typing "accurate word counter online," you will be flooded with numerous options, including ours, on the first page of your search engine results. So, you may think, why opt for our tool above others? Our online word counter tool has everything in the store. These intriguing features attract students at large. Now, you may think that after typing a document in MS Word or Google Docs, you can view the word count, so why should you use our tool. For this to understand, you need to have a look at the below-mentioned captivating features of our tool:
Features of Our Word Counter tool
Our accurate word counter showcases the exact word count of the document within seconds. Whatever the status of your assignment, you can check how much you have written, and thereby make the required adjustments to the content.
You must have noticed that the MS-Word word count indicator considers the numeric, bullets, and other special characters as used in the content. Things will be different if you use our word count software.
You can use our accurate word counters to address multiple requirements. Besides checking the word count of a document, it also calculates the total word characters in the content. Our software accurately processes the word count and precisely tells you the number of pages required to fit the content. All that you need is to provide the correct inputs relating to font size, font style, and spacing gaps.
Using our word counter won't charge you a penny. You can also use this tool without any limits.
Use our word counter software and make adjustments to the content as said by your professor in a go.
Do You Stuck in Word Count?
How Many Words should be Used in Social Media Posts?
The length of social media posts plays a determining factor in engaging an audience to a website. Marketers always look for more likes, shares, comments, and video views, and to drive that engagement, nailing the message length is important. This aspect brings the significance of our accurate word counter tool into the limelight. You can also calculate the characters used in the content instantly with our software. Have a look at the below section to understand this fact in detail:
Use Word Counter for Character Limit
While crafting a social media post, you have to adhere to the character limits as set by social networking giants like Facebook, Twitter, Instagram, and LinkedIn.
Organic posts (1-80 characters), paid posts (5-18 words), videos (30 to 60 seconds), general posts (1-63,206 characters).
Organic/Promoted tweets (71-100 characters), Twitter hashtags (6 characters).
Organic Instagram posts (138-150 characters), sponsored Instagram posts (125 characters or less), Instagram hashtags (5-9 per post with each having less than 24 characters).
Organic and paid updates (1-25 words), articles (1900-2000 words), videos (30 seconds).
If you use our word counter software, you can address all your social media needs at a time.
How to Use a Word Counter Tool in Different Formats?
You have to use a word counter tool differently in various formats. However, it shouldn't give you headaches if you give the following a read:
a) Word processors (DOC, and DOCX):
b) The Rich Text Format (RTF):
c) File extension for a spreadsheet file format (XLS and XLSX):
Copy and paste the text in blank Google Docs.

Press keyboard shortcut Control + Shift + C together to view the word and character count.
d) Microsoft PowerPoint Open XML Presentation file (PPTX):
Go to the 'File' tab and click 'Export> Create Handouts.'

Click on 'Create Handouts.'

Thereafter, select and click the page layout you are looking for in the 'Send to Microsoft Word' dialog box, and then do one of the following:

While pasting the content that you want to keep unchanged, click 'Paste' and then click 'OK.'
e) Microsoft PowerPoint Open XML Slide Show file (PPSX):
Go to the 'File' tab and click 'Info.'

Click 'Show All Properties' at the end of the rightmost pane.

The 'Words' property highlights the number of words on note pages and slides.
f) File extension for a text file (TXT):
Open the file in reading mode, implementing the file pointer.

Read a line from the file.

Divide the sentence into words and store it in an array.

Now, iterate through the array with an increment count by 1 for each word.

Repeat the above steps till all the file lines have been read.
The word counter tool from MyAssignmenthelp.co.uk supports diverse formats for which it has been the preferred option among students.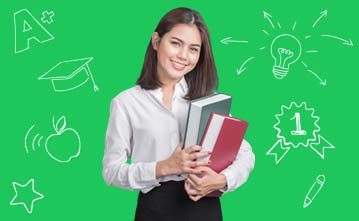 What are the Benefits of Using Our Word Counter Tool?
The benefits of using our word counter software are listed below:
It counts the exact number of words in the document in a blink.

It also counts the characters in the document precisely.

You can maintain the minimum and maximum word limit of your

essay writing

or dissertation as set by your professor.

With our word counter software, you can enhance your content's authority in absolute terms.

Our word counter helps in generating content that keeps the readers engaged.

It is remotely accessible from anywhere since our tool is based on cloud computing.

Our word counter online is compatible with all web browsers.

No registration required

Avail of our software as many times you want with no maximum limit for words.

Our tool is versatile and functions perfectly with every kind of text (dissertations, essays,

research proposals

, etc.).
So, what are you thinking about? Use our word counter and craft essays like a pro both in terms of quality and quantity. Securing higher grades in assignments is an easy affair these days.
FAQ By Students On Word Counter
Q. What is the best word counter?
Ans: The word counter from MyAssignmenthelp.co.uk is undoubtedly the best in the market. Our word counting software comes with multiple additional features besides counting the words in a document. It also enables you to visualize the total number of characters used in a document. Moreover, you can use our word counter tool in different formats.
Q. Is the word counter safe?
Ans:
Yes, our word counter is absolutely safe to use. We don't steal any information from your content for future uses. The word counter of MyAssignmenthelp.co.uk and the term 'ethics' go hand in hand. Also, you get accurate results relating to word and character count, irrespective of the format.
Q. How do I count words in a word document?
Ans: You can count the number of words in a word document with the below steps:
As soon as you include these details, our software tells you the number of pages you require for certain content.
Q. How do you calculate words?
Ans: After you upload the content into our word counter tool, the word count gets displayed instantly. You don't have to wait for a second if your internet connectivity is perfect. With our word counter software, you can also calculate the number of characters in the document in a go.
Q. How do you count words in a sentence?
Ans: It's easy. When you finish writing the sentence, copy and paste it into our word counter tool. You can view the number of words in the sentence within seconds.
Q. Where is the character count in a word?
Ans: The number of characters used in a word document is referred to as the character count in word. Some word counters don't give you the scope to calculate the number of characters. However, things will be different if you use ours. Not only does our tool highlight the word count but also the character count.