Philosophy Dissertation topics
Coming up with a topic every time to write a philosophy paper can be daunting. Students spend hours of their day finding the best Philosophy Dissertation Topics to ensure good grades. However, it is challenging to pull this task together with your existing study schedules and other assignments. We understand the struggles of our students and therefore offer to help. To reduce the pressure on our students and minimize the workload, we here have curated 100 philosophy topics straight from the minds of our dissertation writing experts. So worry not and consider these topics to get straight A's every time.
Get Instant Online Dissertation Help
Get $20 Signup Bonus
Are You Seeking the Best Philosophy Dissertation Topics?
Philosophy is an exciting subject to study as it deals with the fundamental questions of our day-to-day life. These questions concern reality and further delve into other disciplines. However, the goal is not to simply master the facts but to think through the ideas. Therefore to master the niche, students are often asked to write papers on various Philosophy Dissertation Topic Ideas. They are required to critically analyze, decipher hidden arguments, and construct logical arguments to write an impeccable paper. Furthermore, if you are struggling to find the best Dissertation Ideas in Philosophy for your research, here are some topics to consider:
Is it natural for people to have both good and bad qualities?
Is family support significant in the pursuit of happiness?
Can humans be happy without reproduction?
How can you explain happiness?
Why do most people feel that they aren't living their whole lives?
Can someone marry for money if it meant they could never be happy?
Would you like to live your life more than once?
A high-paid job or vacation- what would you choose?
Do people have unique personalities, or it's just a template?
Does following all the rules mean you are moral?
Is it necessary to lead a moral life to attain happiness?
Why is life harder to live than expected?
Learning or experience: which is better?
Is it normal for people to make impulsive decisions?
What is the difference between Absurdum vs. Existentialism?
Does truth change because of perspective, or is it universal?
Who has a better sense of morals humans or animals?
Is it possible to gain formal education without going to school?
Do you need to be literate to understand the philosophy of life?
Free will or determination- what do you prefer?
Does capital punishment go against the moral ethics of humans?
What do you understand by the meaning of quality of life?
Detailed analysis on breaking the rules and being a rebellion.
Life and a closer look at modern moral values.
How can you reconstruct the meaning of loneliness?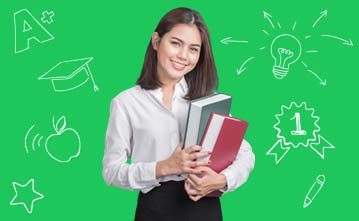 Philosophy Dissertation Topics Argumentative
There are numerous topics on the internet for you to choose from. However, you need to choose topics that will ensure good grades. So, if you are racking your brains and still cannot find the answer, here are some topics curated especially by Philosophy Dissertation Topics Writer:
Can you be rich without having a lot of wealth?
What is the role of society in shaping the life and beliefs of a person?
How can you live your life without actually experiencing things?
What is more critical free will or spiritualism?
What role does genetics play in human behavior?
How can love impact positivity in human beings?
Determine the real reason why we live our lives.
Can we form a perfect world?
Solipsism theory and the problem of other minds.
Are our philosophy and religion contradictory to each other?
Controversial Philosophy Dissertation Topics
Philosophy is a branch of science that provides enough scope for exploration, consideration, and explication. Therefore, professors often ask students to complete assignments on various topics. As a result, however, it becomes challenging to find relevant topics. But de-stress yourself and consider these:
Can you live in a world without laws and regulations?
What is your thought on ideal government?
Explain the different strategies to understand humans better.
How do different philosophers explain the concept of happiness?
Is existence simply a dream experienced by our subconscious mind?
Are there other intelligent life forms in the galaxy apart from humans?
If you could change one thing in the past, what would it be?
Do our religious concepts limit our exploration of life?
What is more powerful to love or to be loved by others?
Is there a possibility of life after death?
Easy Philosophy Dissertation Topics
Are you struggling to find the best dissertation help topics to impress your professor? Worry not, as we have the best and easy university dissertation topics to make your academic life easier.
What are the methodologies to understand life?
Explain the difference between determinism and fatalism.
Is happiness a result of our actions towards others?
Are the thoughts reminders of our existence?
Define evil in relevance to the modern world.
Can torture be a justifiable form of punishment?
How can leaders of the past motivate today's youth?
Is beauty indeed seen through the eyes of the beholder?
Can our minds be refocused on positive thinking?
Are wars justified in the light of more incredible population support?
Is it possible to change the main characteristics that define a person?
What are the reasons that humanity cannot be declared a supreme religion?
How can you evaluate the existence of life?
Is it normal to kill people in the name of religion?
How can you be a post-modern philosopher in the 21st century?
Can you repeat your life with complete knowledge of the prior?
Is it always beneficial to have something rather than nothing?
Can people choose to end suffering, or is it something beyond our control?
Should people be allowed to die by suicide?
Do morality and religion talk about the same thing or different?
Want Dissertation Help?
Place your Order Now
Philosophy Dissertation Topics On Current Issues
Philosophy deals with the study of life and our existence. Therefore most students find it extremely difficult to come up with ideas that comprehend current affairs. But we are always at your disposal and have curated some topics to make your job easier.
Are parents responsible for their children's behaviors?
Are US and UK meritocratic societies?
Is social media having an impact on people's morale?
Love only exists for three years- agree or disagree?
Is it more likely for humans to cause trouble due to boredom?
Is right and wrong subjective, or do all humans have the same idea?
Does death have an impact on how humans view life?
Is the pursuit of happiness complicated?
Should teenagers be free to make their own choices?
Why are women considered less physically strong than men?
What are the tendencies seen in most humans?
Is it possible for morals to be influenced by culture?
Can you eliminate the custom of dowry from people's minds?
What is the value of truth?
Do humans lie intentionally?
What prevents us from living a perfect life?
Get Help With All Your Philosophy Dissertation Topics?
Students often invest a lot of time studying the subject and they find it really hard to invest time in writing my dissertation. On top of that, if they need a brainstorming session to come up with Philosophy Dissertation Topics, it becomes incredibly challenging for them. In such cases, they often reach out to Myassignmenthelp.co.uk for help. We have unique diversity in our expert team, including ex-professors of accredited universities and Ph.D. degree holders who provide assistance to students on over 100+ topics. If you are still struggling to believe us, let us throw some light on our unique features to make your decision easy.
1. At Myassignmenthelp.co.uk- assignment help service provider. We have a dedicated team of experienced professionals who are well aware of the academic standards of all accredited universities to provide top-quality dissertation help on all Philosophy Dissertation Topics.
2. We understand that no dissertation paper can be influential in one go, and therefore we provide unlimited revisions to our students until it is perfect.
3. Before delivering any assignment, our experts check all the assignments through various tools to ensure 100% plagiarism-free and error-free papers.
4. We provide on-time delivery and even take up overnight challenges to finish your unfinished papers.
5. We have a diligent customer support team that addresses students' queries 24x7.
6. Lucrative offers and discounts are all year-round to ensure that our students get the best deals.
7. $20 sign-up bonus along with a flat 20% off on the first order.
Pay To Get Dissertation Writers
Other Dissertation Topics Covered By MyAssignmentHelp.co.uk
FAQs On Philosophy dissertation Dissertation Topics
Q. What is the best topic for a dissertation in Philosophy?
Ans: The best topic for a Philosophy dissertation is subjective since all students don't have the same preference. However, the best topic for every student is always the one that piques their interest the most. The issue should have a vital role in contemporary life and captivate readers from the get-go. If you can't figure out the best option for yourself, consult our experts ASAP.
Q. How do I choose a research topic in Philosophy?
Ans: When choosing a research topic in Philosophy, follow these tips to avoid encountering any problems in the future:
Choose a topic that strokes your curiosity

Avoid obscure topics to be unique

Keep away from niche topics

Check whether there is enough research material

Go through the existing literature for similar works

Consult your professors for guidance
Q. What is a dissertation in Philosophy?
Ans: A Philosophy dissertation is a lengthy piece of academic writing where you express your in-depth knowledge of various philosophical ideas, arguments, and theories and ask big philosophical questions. Such dissertations require you to conduct independent research and come to a conclusion based on the results. It's best to remember that your philosophical dissertation shines best when you present local arguments instead of relying on emotional reasoning.
Q. How long should a Philosophy dissertation be?
Ans: The average length of a Philosophy dissertation is 30,000-80,000 words, which translates to 100-300 pages. This length usually varies from university to university, but the general range falls within this zone. Before working on your paper, check the guidelines for the precise length and work out an outline to avoid writing too less or exceeding the word count.