Technology Dissertation Topics
Technology is a vast subject, and it involves creating new problems, solving new problems, and assessing the involvement of technology to change the face of mankind. Students who pursue this discipline of study often have to "write my dissertation" on various Technology Dissertation Topics.
Searching For Quality Technology Dissertation Topics Help
Get $20 Signup Bonus
However, it is not always as easy as it seems. The technology involves multiple other fields like genetics, computer, IT, etc., that get the students confused about what to write and how to write. Moreover, several skills are involved in researching such assignments. Unable to cope up with the standards, they often look for a technology dissertation writer to help them.
Additionally, if you have trouble finding the best topics or understanding the keywords of your technology assignments, here are some Technology Dissertation Topics to consider:
Do we mostly have positive or negative effects of living in a technological world?
How are children in the modern days growing differently than children of the old days?
Is education with technology a boon or bane?
How is technology important in solving world problems?
Has social media helped in solving or created new problems in the world?
Does interaction on social media make the individual's world bigger or smaller?
How does over-increasing globalization through technology impact the global economy?
Is it possible to avoid technical glitches and problems with the ever-changing technological world?
Is it morally wrong to genetically engineer your child?
Has COVID lockdown and the work from home culture changed our relationship with technology?
Is digital learning the new face of education?
Is there a need to control or censor the internet?
Are digital tools making us less or more productive?
Is the development of new technologies having adverse effects on mankind?
What will be the effect of technology in our lives after 20 years?
Is it necessary to get identity chips implanted in human beings?
Is it possible for people of all countries to have equal access to all technological advancements?
What is the difference between human brains and computer brains?
Organic or genetically modified foods- which is better?
Can genetically modified foods solve hunger issues?
Heath Technology Dissertation Topics
Health technology is another booming industry these days. Most students who study this discipline get confused about what topic to select while writing a compelling assignment. If you want to have the best research objectives and provide a clear context for your dissertation, seek dissertation help from us. Our dissertation help experts provide step- by step dissertation guidance. In such cases, experts of Myassignmenthelp.co.uk bring forth some fantastic technology dissertation ideas to help you out:
How can you make organ donation a better experience for everyone?

When do you actually know that the person is dead?

Braindead- definition, causes, treatments, how is it different from death?

Is it okay for organ donors to be prescribed pain medications?

Is the concept of organ donation comfortable for the family members of the individual?

Is there hope for regenerating human limbs with the advancement of health technology?

Is it morally correct to use tissue from animals to treat humans?

Is it ethical to hurt animals in the process of developing something new for humans?

Is it necessary to use embryonic system cells?

How can you minimize the unexpected rise of type 2 diabetes in humans?

How can you treat people with morbid obesity?

Can you use bypass surgeries as a standard cure for type 2 diabetes?

Obesity- genetic or behavioral?

Should people with chronic diseases pay a hefty amount for health care services?

What are the causes of the recent increase in diseases like obesity and diabetes in humans?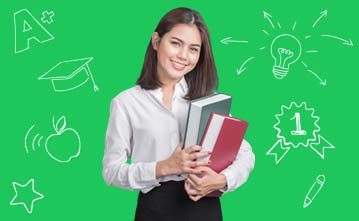 Computer Science And Robotics Dissertation Topics
Robotics utilizes a broad range of philosophies aligned with computer science and beyond. It is a tough subject to master as it involves complexities of various disciplines intermingled. Students often find it challenging to decipher sophisticated topics on this subject. Hence we here bring you some technology dissertation examples for your better idea:
What is the borderline between software and hardware in cloud computing?
What are the consequences of moving everything into a cloud system?
Will reinforcement robots be more like or more intelligent than humans?
How can computer programmers protect their devices from the ongoing open-source trend?
How can bioinformatics and big data change biology?
Machine learning- definition, importance, impact, and problems.
Virtual reality, the good, the bad, and the ugly.
Can the internet be manipulated to make things better?
Can computers be so powerful to take up all of the human tasks?
What are the computer languages that will take the world by storm in the future?
Genetic Engineering Technology Dissertation Topics
This is the process of using recombinant DNA technology. It is used to alter the genetic composition of an organism. Students who pursue genetic engineering often find it challenging to develop challenging questions or unexplored research topics for their assignments. We help you to fulfill your dream by giving you unmatched marketing dissertation help. This is when they look for a technology dissertation writer to help them. If you are also struggling, here are some topics to look into:
Is it good or bad to empower human cloning?
What are the characteristics that make people human?
How does human cloning change the value of life?
What are the methodologies to solve genetic diseases at their best?
Do you think genetic engineering has gone way too far?
Should there be a limit to the use of genetic engineering?
How can you use genetic engineering technology at its best to help humans?
Reproduction Technology Dissertation Topics
This technology is mainly used to treat infertility in both males and females. It encompasses and anticipates the use of several complex technologies together. Students often feel overwhelmed when they are given to write assignments in this discipline. Unable to find persuasive topics, they rack their brains and feel frustrated. Here is some technology dissertation ideas that can ease your pain.
What is the best way to have a child for infertile couples?
Should medical reproduction technologies be limited?
What happens to the frozen embryos that are not used by the donating couples?
Is it ethical to use medical reproduction?
Should there be any difference in raising an adopted and birth child?
What is the best way to take care of unwanted pregnancies?
Should there be any regulations on infertility technologies?
Should infertility technologies come under health insurance plans?
Should surrogacy and cloning be used to bring back dead and extinct species?
Should you have a genetic connection with your children?
General Technology Dissertation Topics
Students who are just beginners often look for topics that are easy and less complex. However, if you are also in your freshman year and find it challenging to comprehend dissertation topics, here are some technology dissertation examples to look into.
Should animal life be considered less important than human life?

Should scientific research on humans be limited?

What are the factors that should determine racial identity?

Is it ethical to control the brain with light technology?

What are the best technological methodologies to treat mental illness?

Is it essential to monitor and limit the use of social media?

Is there something called addiction to technology?

Has drone technology changed the face of warfare?

Can an increase in military technology make the world safer?

Traditional or technological teaching- which is better?
Do You Stuck In writing A Technology Dissertation Topics
Place Your Order
Looking For Help With Technology Dissertation Topics?
Before you start writing your long dissertation paper, it is essential to get your topics approved. We have already suggested some great topics that will impress your professors in no time. However, if you still find it challenging to figure out Technology Dissertation Topics, you can always reach out to experts at dissertationproviders.co.uk.
We have professional writers who have in-depth knowledge of all topics and can curate a stellar paper as per your requirements. Not only will they choose the topic for you, but they will also write the entire paper so that you never have to face rejection.
Here is how our experts make your dissertation paper acceptable:
Our writers are Ph.D. degree holders and stalwarts of accredited universities who are highly familiar with the academic standards of the universities.

They are active listeners who assess the student's requirements and deliver customized and personalized assignments as per the student's writing style.

Our professionals are aware of all the formatting rules and citation styles. In addition, they make sure to obey all the writing guidelines leaving no room for mistakes.

Conducting extensive research can be a monumental task. But our experts have access to a vast library with hundreds of books, journals, and PDFs. So they pick accurate and relevant information to curate an outstanding paper.

We understand originality is the key. So our writers insist on writing all the papers from scratch. However, they have considerable knowledge about all the methodologies to write a 100% plagiarism-free dissertation paper on all Technology Dissertation Topics.
And that is not all, apart from such authentic techniques, you get:
On-time delivery.
$20 sign-up bonus.
25% flat discount on your first purchase.
Lucrative offers and discounts all year round.
24x7 expert assistance.
So, what are you waiting for? Drop an email or call us right away to get the best assistance.
Other Dissertation Topics Covered By MyAssignmentHelp.co.uk
FAQs On Technology Dissertation Topics
Q. What is a technology dissertation?
Ans: A technology dissertation is a research paper written by students or scholars pursuing a degree in technology-related fields. It typically involves original research and analysis on a specific technology-related topic.
Q. How do I choose a technology dissertation topic?
Ans: To choose a technology dissertation topic, you can start by identifying a specific area of interest within the field of technology that you would like to explore. You can also review recent technological advancements or current issues in the field and select a topic that relates to them.
Q. What are some popular technology dissertation topics?
Ans: Popular technology dissertation topics include cybersecurity, artificial intelligence, machine learning, big data, the internet of things (IoT), cloud computing, blockchain, and virtual reality.
Q. How do I conduct research for my technology dissertation?
Ans: To conduct research for your technology dissertation, you can use a variety of sources, including academic journals, books, industry reports, and online databases. You can also conduct interviews with experts in your field and gather data through surveys or experiments.
Q. What are the key components of a technology dissertation?
Ans: The key components of a technology dissertation typically include an introduction, literature review, methodology, results, discussion, and conclusion. Additionally, it may include an abstract, acknowledgments, and references.
Q. How long should a technology dissertation be?
Ans: The length of a technology dissertation varies depending on the specific requirements of your academic institution or program. However, it typically ranges from 80 to 100 pages.
Q. What are some tips for writing a successful technology dissertation?
Ans: To write a successful technology dissertation, it is important to stay organized, conduct thorough research, develop a clear and concise thesis statement, and use proper academic writing conventions. You should also seek feedback from your supervisor or committee members and revise your work as necessary.