Law Dissertation Topics
Every student has to write a law dissertation topic at some point. This universal need causes excitement and fear because it's a great way to learn more about an intriguing subject and demonstrate your abilities. Still, it also carries a lot of responsibility.
A dissertation is a particularly long piece of dissertation writing focused on a single subject and intended to demonstrate the knowledge and research skills of the student. It is the sole factor in earning a degree or final diploma. But what do you think of intriguing law dissertation topics?
There are countless dissertation topics for law, but the selection of a law dissertation topic, in particular, can make or break a student's chances of success. There are helpful hints related to it, like the likelihood of a topic succeeding increases with how interesting it is on a personal level.
Our skilled writers created the law dissertation topics listed below to provide you with dissertation help on law topics. Suppose you need assistance with the topic of your law dissertation writing. In that case, we provide thorough law dissertation help on topics delivered by academics who are fully qualified experts in your field of study.
Searching For Quality Law Dissertation Help
Get $20 Signup Bonus
Best Law Dissertation Topics for Masters and Undergraduate Students
The law can generally be divided into ten categories. Each assumes its peculiarities and concepts. If you're having trouble thinking of good law dissertation topics, check out the list we've put together!
| | | |
| --- | --- | --- |
| Business Law | Child Law | Commercial Law |
| Competition Law | Construction Law | Contract Law |
| Corporate Law | Employment Law | EU Law |
| Family Law | Human Rights Law | Labour Law |
| Media Law | Medical Law | Property Law |
| Sports Law | Tort Law | Equity and Trusts Law |
| International Law | Immigration Law | Tax Law |
Business Law Dissertation Topics
The components of a lawful contract in business

An examination of consumer rights in online shopping

The importance of contract law to business

Transfer of Ownership and Delivery in the Sale of Goods

The caveat emptor rule in business law

A Promissory Notes and a Bill of Exchange's essential components

The significance of global business law
Child Law Dissertation Topics
Using the repercussions of child abuse as a form of punishment. How does the legal system respond to this?

Parental custody battles after a divorce. Does the child have a say in this matter?

How poverty affects a child's development. What is the UK's process in these situations?

An assessment of domestic violence. How does UK law handle these situations?

The definition of a perfect family under the law. What criteria does UK law use to determine what a perfect family looks like?
Criminal Law Dissertation Topics
How do male and female rape laws differ from one another?

Deterrence and Criminal Justice: A Relationship

How should laws pertaining to rape distinguish between legitimate cases and claims of retaliation?
What advantages does a lie detector offer?

The origins of the concept of mistrials: why and how did it come about?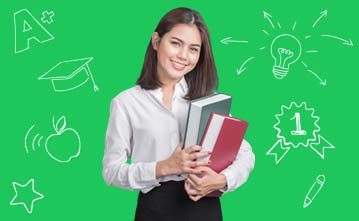 Equity and Trusts Law Dissertation Topics
The law of equity, the law of compulsory acquisition, and compensation

How equity theory is used to maintain organizational performance

Brand equity and consumer purchasing behavior in Nigeria's fast-food outlets

Measurements of brand equity's impact on the provision of services in the Nigerian insurance sector

A comprehensive analysis of the meaning of trust in Nigerian law
Tort Law Dissertation Topics
A critique of the laws governing the recovery of financial losses in tort claims.

An examination of the requirement to take policy considerations into account when evaluating tort claims

An evaluation of the need for rule reform to establish causation if multiple, consecutive causes caused the loss of the claimant

A discussion of the necessity of changing England and Wales's nuisance law
Company Law Dissertation Topics
What are the rights of third parties impacted by the Companies Act?

Directors' legal obligations, past, present, and potential future

Should the Limited Liability Partnership Model be replaced, or is it effective?

How Corporate Social Responsibility Affects Companies' Financial Performance

Under what circumstances can corporate liability laws be invoked? What results?
Family Law Dissertation Topics
Signs of child abuse: the consequences of not reporting them

Examining the effect of prenuptial agreements on marital stability

Examining changes in child relocation laws over time

Examining the peculiarities and challenges of shared housing

What circumstances might prevent a couple from filing for divorce?
Human Rights Law Dissertation Topics
The impact of life imprisonment on individuals

The provisions of the European Convention on Human Rights relating to life imprisonment

Assessing same-sex unions and human rights

Discuss human rights and social cohesion.

The nuanced relationship between abortion rights and human rights

The death penalty, life in prison, and exceptions
Medical Law Dissertation Topics
Evaluation of HIPAA's Effect on Medical Records Privacy

Should assisted suicide and euthanasia be legalised together? Why?

Should male partners bring an abortion lawsuit against their female partners?

Requirements for changes to safeguard women from forced pregnancies

Examining the Disparities in Medical Practice and Religious Beliefs
Employment Law Dissertation Topics
How did the law regarding workers' legal status evolve?

Examining the impact of employee benefits on job performance

The effectiveness of laws against sexual harassment in the workplace against men and women

Evaluating Employment Protection Law's Effect on the British Economy

Distinctive features of the parental leave system

Are workplace equality regulations effective?
Intellectual Property Law Dissertation Topics
How technology affects the protection of intellectual property?

How technology facilitates copyright manipulation?

How well-defended are brand names in Europe?

In India, how well protected are trademarks?

Examining how well-protected intellectual property rights are in the US and the UK?

Is China's use of trademarks a concern?
Labour Law Dissertation Topics
Child labour in relation to the socioeconomic circumstances of developing nations

Human rights and labour law enforcement: similarities and differences

Future labour law regulations and difficulties

Migration's effect on the labour market

The study of labour law in higher education

Research on labour law in the public and private sectors

Implementation of labour laws in the workplace
Sports Law Dissertation Topics
Cheerleading squads' negligence in various case studies

How sports law affects doping incidents at international competitions

The role of social media and the legal implications of international sporting events

A description of the global perspective on sports management

Bosman Decisions: The Global Impact of EU Sports Law

UK laws governing club sports administration

Football match-fixing laws and regulations
International Law Dissertation Topics
Every nuance of refugee law and protection

The Effect of International Law on Intellectual Property Rights Protection

US military collaboration in invasions of other nations: common history, the potential for the future

When should a nation intervene legally in the affairs of another region?

Intervention and its effects in cases of international wrongdoing

A Study of the Purpose and Use of International Maritime Law
Immigration Law Dissertation Topics
What does nationality legislation mean for immigrants?

Under what legal conditions should immigrants be permitted entry into the UK?

A Study of Immigration Law's Effect on Economic Inequalities

Determining a sham marriage and the appeals process

In what situations are immigrants given refugee status?
EU Law Dissertation Topics
EU tolerance legislation for following Brexit

How does the EU impose its rules on the UK?

The EU imposes work regulations on workers.

Background or history of legal relations between the EU and the UK

Differences and similarities between the UK and the EU regarding equality

Legal rights of EU citizens to travel between nations

What systems have been employed to support the markets for trade?
Tax Law Dissertation Topics
Self-employment 2023: tax considerations

Tax Planning Techniques to Reduce Corporate Tax Obligations

Taxes and freelancers: How to work legally in an unofficial capacity

Tax evasions: the most brilliant crimes and how they were exposed

Taxes and how they are applied to online shopping

Examining How Tax Law Affects Charitable Giving

Paying international income taxes
Get Instant Help with a Law Dissertation
Place Your Order
What are the Law Dissertation Titles & Examples?
Finding law dissertation topics for your dissertation is a difficult task. To start writing your dissertation, you must first spend a lot of time coming up with the ideal dissertation titles. If you choose your title poorly or without much thought, a rough ride is in store for you in the upcoming year. Our law dissertation writers are here to offer original, excellent examples in pdf format.
So whenever you are searching to write my dissertation on law topics or undergraduate law dissertation examples in pdf format, look into our website. Our professionals are aware that composing a law dissertation differs from writing other academic papers.
How to Structure your Law Dissertation Topics?
A dissertation or thesis is a lengthy academic writing assignment that must be submitted as part of an undergraduate or graduate degree program. It is based on original research.
Your field will determine how your dissertation is organised, but it will typically have at least four or five chapters.
In addition, if you think about how many words together a law dissertation is, then you must know that a law dissertation is generally a substantial and comprehensive piece of research that typically ranges from a minimum of 8000 words to 12000 words.
The most typical law dissertation structure consists of the following:
A description of your subject

A study of the literature that examines pertinent sources

A description of your approach

A summary of your research's findings

A review of the findings and their relevance

A summary that highlights the value of your research
How to Write a Law Dissertation: A Step-by-Step Guide?
Adhere to the Right Organization
Your university or private tutor will give you access to the dissertation handbook, which contains the formatting guidelines you should use when writing the paper. Strictly adhere to the format and standards outlined in the manual document.
Conduct the preliminary research
Do some preliminary research and get used to spending hours in front of the computer reading through previous law dissertation examples so you can understand the calibre of work you must produce to get the grade you want. Read articles and journal papers on legal subjects that interest you.
Select a Relevant Law Research Topic
Make a list of potential research law issues or dissertation law topics you would like to look into once you have determined the broad area you wish to research.
Construct a Research Proposal
Create a research proposal on the chosen topic next to create a research strategy to direct your dissertation writing efforts. A research proposal must typically be finished and approved before a master's, or doctoral student can begin working on their dissertation paper.
Introduction to Law Dissertation
Your research problem, background information, and the significance of the problem are all stated in the introduction chapter. The research goal and objectives you will address as part of your research are established in the introduction chapter.
Review of Law Dissertation Literature
Find the existing literature that is pertinent to your area of study. Use this data to support your arguments in the paper by analyzing it and providing evidence. You can delve deeply into your chosen research topic in the chapter on the literature review to learn how other research studies came to their conclusions.
The Approach to the Research
The research methodology chapter of the dissertation in law is arguably the most important one. This is the section where you defend the research direction you intend to pursue. You could use mixed, qualitative, or quantitative data to inform your research. You must also choose at this point whether your project will be based on primary data, secondary data, or both.
Data Interpretation & Analysis
It is time to analyze and interpret the data once it has been prepared. Statistical software is typically not needed for dissertations based on secondary data. However, when working with primary and quantitative data, using programs like SPSS, STATA, R-Studio, and Excel is almost a necessity.
Concluding Remarks & Suggestions
The epilogue could be a brief chapter. In this section, you present your research findings and relate them to the goals you stated in the introduction chapter. At this point in the writing process, refrain from adding anything new. The only thing you should do is restate your initial findings and relate them to the research issue you were supposed to investigate.
Resources
Observe the relevant referencing style manual. For instance, the Harvard Referencing Guide is required at most UK universities. To be certain of the style you must adhere to, always consult your manual.
At MyAssignmenthelp.co.uk, we have a number of skilled assignment help experts in law essays and law dissertation topics. No matter what area of law you are interested in studying—business law, contracts, tax, real estate, employment—our experts can finish your dissertation to the highest standard.
Are You Looking for Help on Law Dissertation Topics?
As you can see, there are many fascinating law dissertation topics you can select for your dissertation as a student. You can use, modify, and combine any law dissertation ideas from the lists above as you see fit. But how do you compose a law essay? Problems start to appear there.
You can get assistance from MyAssignmenthelp.co.uk if you're feeling depressed or unmotivated. We offer the best dissertation help in law topics services and top-notch assistance with law dissertation examples in the UK. Your law dissertation ideas will be carefully outlined and written by our experienced writers, who will pleasantly surprise the commission board as well as you. They collaborate, develop the ideal solution independently, or follow your instructions. Your choice is your own. You have nothing to lose because of the quality guarantees we provide, so contact us right away and buy a dissertation for law topics!
Other Dissertation Topics Covered By MyAssignmentHelp.co.uk
FAQs On Law Dissertation Topics
Q. What are some popular Law dissertation topics?
Ans. Popular Law dissertation topics include:
The impact of human rights on international law

The role of international courts in resolving international disputes

An analysis of intellectual property law

The effectiveness of the criminal justice system in different countries

The impact of Brexit on UK/EU law

The legal and ethical issues surrounding artificial intelligence

The role of social media in shaping public opinion on legal issues

An analysis of corporate governance laws and regulations

The impact of environmental law on business practices

An evaluation of the concept of justice in various legal systems.
Q. How do I choose a Law dissertation topic?
Ans. Choosing a Law dissertation topic requires careful consideration of your interests and strengths, as well as an assessment of the current legal landscape. You may want to consult with your advisor, peers, and professional organizations for guidance on relevant and interesting topics. Additionally, you can conduct a literature review to identify gaps in the literature that you may want to explore.
Q: How do I conduct research for my Law dissertation?
Ans. Research for your Law dissertation can include both primary and secondary sources. Primary sources may include case law, statutes, regulations, and treaties. Secondary sources can include books, journal articles, and reports. You may also want to conduct interviews or surveys to gather information. It is important to keep track of your sources and organize your notes and ideas in a way that makes sense for your research.
Q: How do I structure my Law dissertation?
Ans. The structure of your Law dissertation may vary depending on your topic and research goals, but generally includes an introduction, literature review, methodology, results, discussion, and conclusion. You may also want to include an abstract, acknowledgments, and a table of contents. It is important to consult with your advisor and follow any specific guidelines provided by your institution.
Q: What are some tips for writing a successful Law dissertation?
Ans. Tips for writing a successful Law dissertation include:
Start early and stay organized.
Choose a topic that you are passionate about and that has enough literature to support your research.

Follow a clear and concise structure.

Use proper citation and formatting.

Seek feedback and revise your work as needed.

Be aware of ethical considerations and adhere to academic integrity principles.

Be prepared to defend your research and conclusions.