So you aim to be the next Martin Luther King, Steve Jobs or TedX Speaker. Or any other fascinating orator you look at for presentation topics. The key to a successful presentation is to infuse a little something to add to your speech – you surely do not want to bore people to death.
A successful presentation requires innumerable crucial elements. Your body language should exude confidence, and your voice must convey enthusiasm. The visual aids you employ must be eye-captivating and relevant. Further, your closing and opening lines must leave a long-lasting impression on the readers' minds.
However, one of the most significant aspects of your presentation or speech is the topic itself. The topics for the presentation should be relevant, insightful, engaging, and meaningful to both you and your audience. Your topic lays the foundation of your presentation; hence, it needs to be rock solid.
Regardless of whether you are giving a presentation in the assembly hall, at an event or showing your travel video to Uncle James, we've compiled certain interesting topics to do a presentation that will get your audience hyped up about your message seriously. With these informative topics for a presentation at your disposal, you will surely find the perfect theme that will enable you to create an impactful and memorable presentation every time.
Fasten your seatbelts. Let's take off!
Looking Help to Write Presentation Topics?
Get $20 Signup Bonus
How to Choose Interesting Presentation Topics?
There are countless presentation ideas for students out there, but how to choose the perfect one? A well-selected presentation topic can create the difference between audience apathy and viewer veneration.
Have a look at the below-enlisted foolproof hacks and strategies to choose the best and intriguing topics for a presentation –
Understand Your Audience
You may not know a single soul when you stand up to give the presentation, but certain common character traits exist between individuals that constitute the audience. This is mainly why they all sit in the same room listening to you. Certain common characteristics can include but are not limited to – age, beliefs, education, hobbies, experience, ethnicity, seniority, gender, and employment. Being well-versed with the commonalities of your audience can aid you in choosing a relevant topic.
Identify your Expertise and Interests
Here comes the fun part! It is now all about the presentation giver. Apart from considering your audience, you need to comprehend the relevant topics that are of personal interest to you. As a speaker, if you are truly interested in the ideas for your chosen presentation topics, it makes researching, writing, and delivering so much more of a fun process.
Also, choose easy presentation topics you already have profound knowledge and expertise on. This will also enable the audience to learn from you. When you perform the step, you will see the brainstorming phase kicking in, and the ideas are beginning to pop up to the surface.
Research Current Issues and Trends
Choosing the right topics to do presentations on implies that it needs to be relevant. Relevance implies it needs to be current. Try to figure out a subject on which the media exploded recently. Conducting extensive research at this point can also aid you in determining relevant and interesting presentation topics that are fresh in the minds of you and your audience.
Brainstorm All Possible Ideas
With your grey cells being filled with a diverse range of ideas, it is now time to brainstorm and document all of them, regardless of how ridiculous they seem. When you record all ideas for a presentation topic, it will enable you to make sure all possibilities have been considered. It can also allow you to bounce certain ideas off that don't seem relevant. Now, there is no hard or fast rule as to the number of topic ideas you should have, but your limitation in most cases is generally the time you have in hand.
Narrow Down the Options
Now it is time to review the list and narrow it down to three topics. Do harsh elimination. Try to understand the ideas that are most relevant to the speaking event or which ones are the most appealing to your group audience. You also need to figure out any trending topics that are bound to be crowd-pleasers. To accomplish this successfully, go with your gut instinct and avoid spending countless hours debating it.
Consider the Scope and Time Constraints
Before determining your topics for the presentation, ensure to comprehend the scope and time constraints of the speech. Make sure to decide the specific outcome you aim to achieve and how to give a speech that leaves a lasting impression on the readers. Also, it is crucial to consider the time you have in hand to prepare for the presentation. If you select a topic that is broad, you won't be able to give an effective speech in the given time.
Choose a Compelling and Unique Angle
Do not hesitate to come up with something different. It is always wise to take inspiration from your surroundings while choosing presentation topic ideas. Also, exploring a new avenue will be an enriching and fun experience for you. If a visual aid is allowed, documenting a topic from a real-life setting can create an outstanding experience.
Test Your Topic
After you've chosen a topic, do not be afraid to change it if it isn't working out. Your audience would rather you give a good speech than that out of sweat on something that was a poor choice.
Be Flexible
It is incredibly common to modify your 5-minute presentation ideas during the research process. This is a normal part of the topic-choosing process. Hence, it is always wise to stay flexible. In this way, you can narrow or broaden your focus per the arguments and opinions you wish to put forth.
Seek Feedback
You can also seek feedback from your educators or peers for the presentation topics you have chosen. They can provide crucial insights or help you find a unique angle that offers your speech a new dimension.
Getting the hang of it? We are sure you're. Now let's move forward to take a look at certain unique and interesting presentation topics for students.
What are the Good Topic Ideas for the Presentation?
You're perhaps searching for the best presentation topics that will engage your audience. It's not easy to come up with good topics for presentations from scratch. It's relatively easier to get motivated by a list of unique topics for a presentation to build your topic.
To get the ball rolling, take a look at certain unique, interesting and best topics for presentation divided into vast categories
Presentation Topics about Human Psychology
1. Present your views on social depression.
2. Explore the crucial aspects that lead to the triggering of panic attacks
3. In what ways testosterone impacts the aggressive behaviour of a human?
4. Discuss the psychology of substance abuse.
5. Present a comparative analysis of the brain functioning of men and women.
6. Explore the role of genetics in mental health
7. Discuss the impacts of music on emotion
8. Discuss the ways users of social media impact the attention of human spans.
9. Explore the ways subconsciousness can impact the decision-making ability of humans.
10. Discuss the impact of marijuana on the brain of a human
11. Discuss the effective methods to overcome childhood trauma
12. Explore the huge impact of violent video games on the brain development of children
Presentation Topics About Self-Development
1. Explore the different ways to become self-aware
2. Discuss the significance of curiosity
3. Write about the advantages of journaling
4. Discuss the role of creativity in self-development
5. Explain the negative impacts of self-criticism
6. Discuss the positive impacts of meditation
7. Explore the ways to tackle procrastination
8. Discuss the impact of exercise on productivity
9. Explore the different ways to cultivate a growth mindset
10. Explore the different ways to develop leadership skills
11. How to overcome stage fright? Is there any way to master the art of public speaking?
12. Discuss the effective ways to build resilience in the face of adversity.
Presentation Topics About Education
1. Online learning – Explore the advantages and disadvantages
2. Discuss the significance of socialisation in educational institutions
3. Explore the ways language learning benefits the development of the human brain
4. Discuss the connection between brain development and education
5. Write about the connection between equality in education and growth in the economy
6. Explore the gender gap in STEM
7. Do you think the education system of the modern era is broken?
8. Discuss why a psychological screening should be done before you are admitted to college
9. Write about the operations of an online extremist ecosystem
10. Do you think schools should have mandatory life skills classes?
11. Explore the advantages of pursuing higher studies at foreign universities
12. Write about the countries that offer the best quality of education
Presentation Topics About Culture
1. Do you think graffiti is a kind of art or street vandalism?
2. Explore the cultural diversity in the workplace
3. Explore the concept of sexism in various cultures
4. Write about the viral spread of the #metoo movement
5. Explore the evolution of cultural psychology
6. Write about the influence of 90s pop culture on fashion trends
7. Discuss the issue of romanticising toxic relationships in movies
8. Explore the effect of culture on personal development
9. Present your views on the pros and cons of diversified culture
10. Explain the significance of cultural appreciation
11. In what ways does history connect with the culture?
12. Explain the issue of Orientalism
Presentation Topics About Hybrid Work
1. What are the different difficulties associated with hybrid work that nobody speaks about?
2. Explore the causes of Zoom fatigue
3. Do you think hybrid work is always better than remote work?
4. Present a case study on the hybrid work model in a certain company
5. Discuss the effective ways to stay productive when one is working from home
6. Explore – Cybersecurity consideration for hybrid working
7. Do you think hybrid work is sustainable?
8. Explore the different ways to stay connected in a hybrid work model
9. Explore the positive impacts of hybrid work on work and life balance
10. Discuss the cybersecurity considerations for hybrid working
11. Explore the effective ways to develop a close bond with colleagues in a hybrid working model
12. Explore the issues with online meetings
Presentation Topics About Public Speaking
1. Discuss the outstanding ways to address a controversial topic in a public speech.
2. Is it possible to learn to be excellent at public speaking?
3. What are the effective ways to end the presentation speech?
4. What are the ways to structure your public speech remarkably?
5. Explore the different ways to engage your audience during a public speech
6. Write about the breathing exercises that will calm you down before public speaking
7. Discuss the use of eye contact in public speaking
8. Explore the ways to become an incredible orator
9. Discuss the significance of body language in public speeches
10. Explore the ways to be confident when you are not
11. Write about the contributions of Stephen Hawkin in the scientific field
12. Do you think being gay is a choice of nature?
Presentation Topics About Technology
1. Explore the rise of technological advancement.
2. Do you think technology is hugely addictive?
3. Explore the deep fakes.
4. Write about the sustainability of the electric cars
5. Do you think drones should be used for military and non-military purposes?
6. Explore the applications of 5G technology. Discuss the ways it can revolutionize the global industry.
7. Discuss how pop-up advertisements appear and evolve on the internet
8. Explore the history of computer viruses and present their current examples
9. Discuss the functions of Blockchain technology along with other 3D printing technology.
10. Discuss the different uses of satellites
11. Write about the contribution of black chemists to science
12. Explore the origin of thunderstorms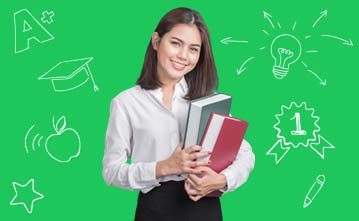 Get Help With Expert Writers
Presentation Topics About Entrepreneurship and Leadership
1. Discuss the intricate character traits of an exceptional leader
2. Explain the impact of entrepreneurship on the global economy
3. Do you think anyone in this world can learn to become a successful leader?
4. Explore the difficulties associated with entrepreneurship
5. Discuss the theory of crowdsourcing
6. What are the advantages of being an entrepreneur?
7. Discuss the ways to celebrate inclusivity in a diverse team
8. What are the ways to lead a cross-cultural team successfully?
9. Write about the impact of taxes on entrepreneurs and their decision-making process.
10. Explore the major drivers of entrepreneurial growth
11. Determine the major inhibitors of entrepreneurial growth
12. Do you think people are born with entrepreneurship? Is there a way to learn it effectively?
Presentation Topics About Business
1. Explore the role of branding in the success of a business
2. Discuss the impact of digital transformation on business operations
3. Write about the significance of constant learning and professional development to gain ultimate business success
4. Discuss the significance of cyber security for businesses
5. Explain the advantages of using cloud computing in the operations of a business
6. Write about the significance of data analytics in decision-making
7. Explore the effective strategies for employee engagement and retention
8. Discuss the impact of digital transformation on business operations
9. What are the ways to establish successful collaborations and partnerships?
10. Discuss effective sales strategies and techniques
11. Write about the significance of corporate social responsibility
12. How to improve customer experience through technology?
Are You Struggling to Write the Best Presentation Topics?
Are you feeling overwhelmed thinking that creating an impeccable presentation is not your cup of tea? Giving a presentation in front of a thousand spectators is excruciating as it is; you don't require the added stress in your life.
Let the prolific stalwarts of MyAssignmenthelp.co.uk be your saviour right now. We are a reputed academic writing website that has helped countless students in the UK to accomplish their endeavours in the past few years. Our stalwarts know how to make things fall into place. Creating an incredible presentation on a trending topic is just one of our many specialities.
Our supreme quality assignment help services also come at the most incredible prices in the market. Simply drop a buzz or send us a query by visiting our website today!
Pay to Get Guidance on Research Paper Topics
Place an Order
Presentation Topic FAQs
Q. What are the best topics for a 5 minute presentation?
Ans:
Explore the issues associated with censorship in music

Discuss the role of silence in communication

Present a comparative analysis between real life and social media

Write about the secret of happiness

Explain 12 techniques to manage stress effectively

How to master the art of saying?
Q. What makes a presentation interesting and engaging?
Ans:
Employ an icebreaker

Keep the presentation simple

Ask the audience

Make use of humour

Make eye contact

Do not forget the body language

Employ effective language

Include certain visual and audio effects

Let your audience answer anonymously

Give control to your audience

Make things personal

Share the spotlight of the presenter
Q. How can I ensure my presentation topic is relevant to my audience?
Ans: While it is crucial to choose an interesting topic for your presentation, it is also important to think about your audience. When selecting a topic, ensure to consider the background of your audience in aspects of interests, demographics, culture and level of knowledge about the subject. Try to understand what they will find relevant and intriguing. In this way, your audience will stay engaged and not be baffled or bored during the presentation.
Q. Are there any specific criteria or guidelines for selecting a good presentation topic?
Ans:
Select what you are good at

Make it relevant

Be Specific

Make it intriguing

Practice effectively

Figure out whether you are happy
Q. What are the important criteria for choosing unique topics for your presentation?
Ans: When choosing a topic for a presentation, it is crucial to keep three essential factors in mind – appeal, ability and appropriateness. All these significant factors are connected to one another. However, focusing on each one systematically will allow you to address the strengths and weaknesses of your selected topic,
Q. Can I provide some examples of popular or trending presentation topics?
Ans:
Movie ratings are not accurate.

Ways to help the environment by recycling

Effective methods to set objectives and accomplish them

Ways to tackle adolescent depression

Do you think juveniles must be tried as adults?

Is criticism good or bad?