Students of real estate studies often look online for good dissertation topics for their assignments. Coming up with an ideal dissertation topic isn't easy. You need to be mindful of the relevancy of the topic. It should address the burning issues in the real estate business and should provide enough scope for research. Also, it cannot be too complex to comprehend. This is why we have provided you with 51 real estate
dissertation help
topics to give you a head start.
Looking For Dissertation Help
Get $20 Signup Bonus
Best Real Estate Dissertation Topic in the UK
1.The Impact of Brexit on the UK real estate market
2.Affordable housing strategies: A comparative analysis of UK policies
3.The Role of green building practices in sustainable real estate development in the UK
4.Urban Regeneration and Gentrification: Case Studies of successful projects in the UK
5.The Influence of transportation infrastructure on property values in the UK
6.Real estate investment trusts (REITs): Performance and implications for the UK market
7.Housing Affordability and the challenges faced by First-time Buyers in the UK
8.The impact of technology on the UK real estate industry
9.The Role of public-private Partnerships in UK infrastructure development
10.Social housing provision and the changing landscape in the UK
11.Commercial property market trends in major UK cities
12.The Influence of foreign investment on the UK residential real estate market
13.The rise of co-working spaces and its impact on traditional office real estate in the UK
14.The Role of real estate crowdfunding platforms in property investment in the UK
15.The Effect of Airbnb on the rental market in Popular UK tourist destinations
16.Real estate finance and mortgage market dynamics in the UK
17.The impact of ESG (Environmental, Social, and Governance) factors on real estate investment decision-making in the UK
18.The Role of planning policies in shaping sustainable urban development in the UK
19.The potential of brownfield redevelopment for housing supply in the UK
20.Real estate valuation methods and Accuracy in the UK Market
21.The influence of socio-economic factors on residential property prices in different regions of the UK
22.The Role of real estate agents in the digital era: Challenges and Opportunities
23.The impact of COVID-19 on the UK commercial property market
24.Real estate risk management strategies in the UK
25.The perception and adoption of smart home technologies in the UK residential market
26.Impact of COVID-19 on the residential real estate market: A comparative analysis
27.Sustainable real estate development: Strategies for achieving net-zero carbon emissions
28.The Role of blockchain technology in real estate transactions and property management
29.Urbanisation and the challenges of housing affordability in rapidly growing cities
30.Real estate crowdfunding: Opportunities and risks for individual investors
31.The impact of artificial intelligence (AI) on real estate valuation and investment decision-making
32.Smart Cities and the Integration of Technology in urban real estate development
33.Real estate investment in renewable energy infrastructure: Opportunities and challenges
34.The influence of environmental certifications like SMSTS and MAHABT on commercial property values
35.Social impact investing in real estate: Examining the potential for positive societal outcomes
36.The rise of shared spaces: Co-living and co-working trends in urban real estate
37.Real estate finance innovation: Exploring alternative funding models like peer-to-peer lending
38.The impact of short-term rentals (Airbnb) on traditional housing markets
39.Real estate resilience and adaptation to climate change risks
40.The Role of data analytics in real estate investment decision-making
41.Mixed-use development and its impact on urban revitalisation
42.Real estate investment strategies in emerging markets: Opportunities and challenges
43.The Effect of sustainability disclosure on property investment performance
44.Affordable housing and social inclusion: Addressing the needs of vulnerable populations
45.Real estate market trends in the post-pandemic era: Recovery, adaptation, and new opportunities
46.The impact of the Stamp Duty Land Tax on residential property transactions in the UK.
47.The Role of Build to Rent (BTR) in Addressing the housing shortage in major UK cities.
48.The influence of urban regeneration projects on property values and neighbourhood revitalisation in the UK.
49.The Effect of Brexit on foreign investment in the UK commercial real estate market.
50.The emergence of Build to Sell (BTS) housing models and their impact on the UK housing market.
51.The Role of technical innovations in enhancing transparency and Efficiency in the UK property market
These are some of the best real estate dissertation topics in the UK. All these topics provide abundant opportunities for research in the UK real estate market. You can take inspiration from these topics and refine them to suit your research objectives and interests.
Also Read: 100 Nursing Dissertation Topics & Ideas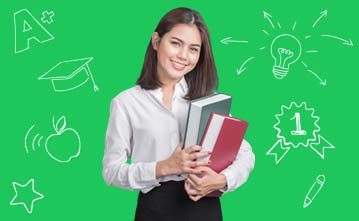 Do You Stuck In Writing A Dissertation ?
Helpful Advice for Choosing a Real Estate Dissertation Topics Help
Many of you don't know the techniques for choosing the best dissertation topics. This is why you all look for real estate dissertation topics help. But you can easily shortlist and finalise a dissertation topic by following this advice –
Select A Topic That Seems iInteresting
Dissertations are huge time commitments. It may take weeks and even months to complete. So, it is important that you choose a topic that you find interesting. Choose those aspects of real estate that will be relevant to your career. You can also choose a concept you find interesting and wish to explore. Either way, you will remain motivated if you are passionate about what you are writing.
Choose Something Unique
Do not follow what others are doing. You can gather ideas but always try to choose a concept that is unique. That way, your paper will have the potential to draw unique conclusions, helping the paper stand out from the rest. The real estate market is upgrading frequently, and you can find many new concepts to explore. You can also work on an old concept from a new perspective.
The Topic Should Not Be Vague
Every dissertation should be a piece of tightly-written academic paper. That means if you are writing a dissertation on real estate, your arguments should contribute value to the readers. Choosing a topic with a broader scope confuses the readers. Moreover, you will also find it difficult to focus on any specific challenges if the topic is too vague.
Don't Be Too Narrow
Just like making the scope of the topic too broad can be problematic, making it too narrow can also lead to problems. Your real estate dissertation paper most likely comes with a specific word count. If you make the scope of the topic too narrow, you will struggle to meet the word count. You won't be able to draw well-rounded conclusions. This is why avoid choosing topics that you can answer in yes or no.
Research A Lot
Before choosing a real estate topic, research about it thoroughly. A real estate concept like "How important it is to factor in the super built-up area while pricing?" can be relevant, but it becomes too obvious. So, research well to find out various relevant topics and whether you can find enough resources to support your ideas.
Be Objective
It doesn't take much time to "fall in love" with a topic. Early in your research, you will find many such ideas that will seem perfect, making you overlook its weaknesses. So, it is crucial to be realistic while assessing the scope and promise of the idea. If needed, take a step back and reassess if the topic is weak or not.
Ask Your Mentor
If the six pieces of advice don't work, don't waste time, and seek help from your professors or mentor. Your professors are there to help you with any queries. If you have shortlisted some topics or worked on gathering some resources, show them to your professors. They can understand how you are planning to work and can suggest you real estate dissertation topics easily.
Feeling lost On Your Dissertation? MyAssignmenthelp.co.uk has got you covered
Are you baffled at the thought of choosing a slant for your dissertation from all the available real estate finance dissertation topics? Selecting the best real estate finance dissertation topics is the first step of your dissertation journey and if you are stumbling at your first step, chances are you may fall midway and get your grades poorly affected. Don't worry for MyAssignmenthelp.co.uk is here to offer you a way out by providing the best Dissertation Writing Help .
With an abundance of knowledge and a vast experience along with a magnificent body of work, MyAssignmenthelp.co.uk is the go-to brand for all your dissertation woes. Be its assistance with a single section or the whole dissertation; we do it all. We will guide you and help you choose the perfect topic from various law dissertation help topics to make sure that you prepare an outstanding dissertation.
With the thesis help of our expert and highly qualified dissertation writers, we hand over to you a flawlessly written high-quality dissertation having the right language, structure, and tone. We deliver exactly what you need, an impeccably written dissertation that sets the standard.
We choose the commercial real estate dissertation topics that will fetch you the top grades.
Our prices are competitive. From selecting interesting real estate management dissertation topics to drafting a well-cited paper, you can get it done without fearing the budget.
We provide expert assistance for choosing real estate management dissertation topics and writing a top-notch paper.
We deliver on time and sometimes even before.
So, if you are worried about finding good real estate investment dissertation topics, keep your worries aside and relax, Myassignmenthelp.co.uk is all you need. Get in touch with us now.
FAQs On Real Estate Disseration
1. What topic can I choose for the dissertation?
There is no one topic that you can choose for your dissertation. A dissertation is an academic paper where you need to research a topic and find out detailed information about it. So, you can choose any topic that –
Addresses a real problem
Can be researched
Is relevant
Can interest the readers
2. How do you find real estate dissertation topics?
Follow these steps to find real estate dissertation topics –
Understand the research process
Review past dissertations
Review the academic literature
Identify potential research questions
Narrow the scope and evaluate it
Take the final decision
3. How should I order my real estate management dissertation?
You can order your real estate management dissertation easily from MyAssignmenthelp.co.uk. To order an assignment, you need to write your request on the webchat or email. Alternatively, you can also call the hotline number and place your order.
4. How do you choose a topic for your dissertation?
It is important to ensure that the topic is interesting. At the same time, you need to ensure that it is academically, socially, and practically relevant to your dissertation area. So, if your topic ticks all these boxes, you can choose it.
Pay To Get Your Dissertation Done On Time